Aviation Industry: Benefits of Real Time Asset Tracking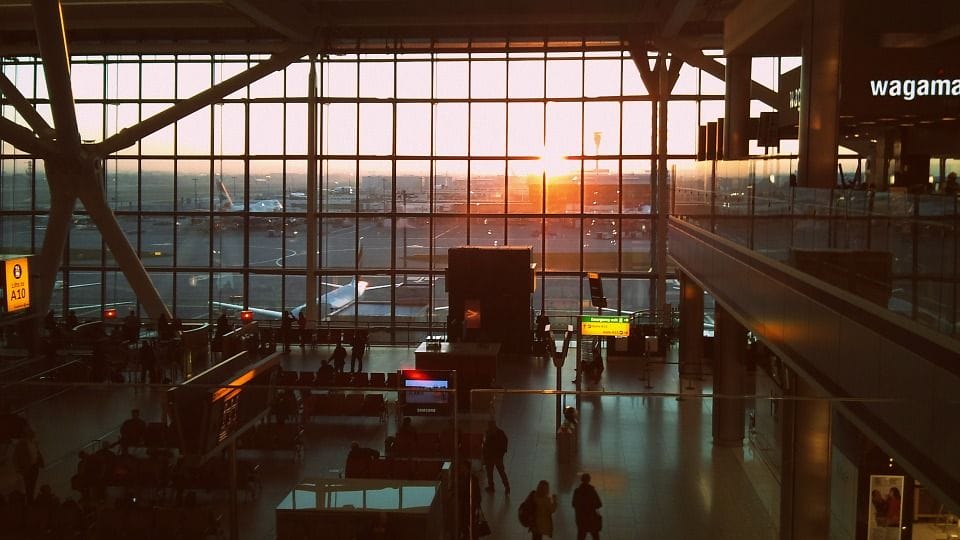 Airports, especially larger airports, require a massive amount of organization and collaboration to operate efficiently. Thousands of people pass through an airport on a given day, and to ensure that operations proceed smoothly, airports place a great deal of importance on various assets.
Each piece of equipment needs to be maintained and kept in working order to avoid safety hazards and scheduling delays. To meet this requirement, it's also crucial to be aware of personnel task lists and current location.
To properly manage the elements of airport operations, monitoring assets is a must, which is where asset tracking systems come into play.
What is Asset Tracking?
In the aviation industry, asset tracking is a term used to describe the process of monitoring and collecting information on an array of airport equipment via an Airport Asset Management system.
This process is designed to organize and initiate standard airport operations regarding asset management, like scheduling maintenance work on a given asset, or determining an asset's status along its lifecycle.
Airport assets that might be monitored under an Airport Asset Management system include but are not limited to:
Baggage Handling Equipment
Boarding bridges
Airport vehicles
Airfield lighting and signage
Building Systems such as HVAC, Lighting and Mechanical systems
Monitoring these assets through an asset tracking tool provides management with accurate data, which can then be used to plan for repairs and maintenance work in the future.
Asset Tracking in Real-Time
Real-time asset tracking is, as the name suggests, a method of collecting information about an asset at an exact point in time. Tracking the current status and location of an asset can be completed with the use of several techniques. The technique an airport chooses depends on the asset in question and the compatibility of different tools.
For example, assets can be tracked in real-time using GPS technology, Bluetooth beacons, radio frequency identification, or sensors connected to an online network.
Features of Real-Time Asset Tracking
Real-time asset tracking monitors various aspects of maintaining an asset in the aviation industry. One system can collect and organize the following information:
Physical asset details

, such as location, scheduled maintenance, current status, maintenance worker assigned to the task, and ETA on maintenance completion

Specific information about the asset

, including, maintenance schedules (past and current), operating condition, warranty information, manufacturer documents, any billing required,

Inventory management

, such as available parts on-hand for maintenance procedures

Collection and storage of data and analytical reports
How does real-time asset tracking benefit the industry?
Having a reliable asset tracking system reduces the need for manual processing in maintenance and management. With real-time notifications and automatic system updates, workers do not have to initiate manual entries for every change made. In addition, real-time asset tracking reduces the need to look for lost or missing items, eliminates guesswork when determining availability, and cuts down on unnecessary human labor. As such, the system saves airports money and improves efficiency.
In addition to cost-savings, implementing the use of a real-time Airport Asset Management system into aviation operations can lead to positive changes throughout facilities as a whole. For example:
Airport Security

: Airport security personnel can fill numerous roles throughout the facility, and with the use of a reliable asset tracking system, these individuals can operate more efficiently when an issue occurs. Through the use of real-time notifications, security personnel can address a problem immediately, creating a safer airport for visitors and other staff.

Passenger Experience

: Equipment malfunctions can lead to delays in schedules, which inconveniences passengers. However, the use of asset tracking systems can prevent malfunctions from occurring by ensuring that each piece of equipment is in working order. Preventing avoidable issues from occurring improves the customer experience by reducing delays and increasing safety throughout airport operations.

Airport Operations

: Asset tracking systems allow airport personnel to keep a watchful eye on employees and assets alike. This way, misplacement or theft of expensive assets are reduced and efficiency is improved thanks to the ability to pinpoint which assets and employees are available at a given time.

Reports and Audits

: Airport personnel can use data collected and organized by the asset monitoring system to plan maintenance, keep track of reports, and ensure that each piece of equipment complies with regulations.
Real-time asset monitoring provides invaluable support and organizational capabilities throughout aviation facilities. By keeping close track of equipment maintenance requirements and personnel schedules, airports can save money, increase efficiency, and improve safety across the board. Real-time tracking is crucial in the effective management of today's airports.